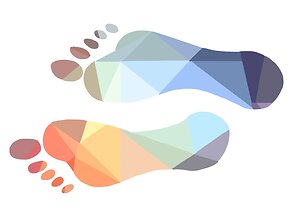 Aroma Reflexology, Emotional Reflexology, Reiki healing, Crystal healing, Chakra balancing - in Chorley, Leyland, Preston, Clitheroe, Rishton, Blackburn, Burnley, Ribble Valley, Skipton and surrounding areas.Talks & Demonstations on Holistic Therapies
Primrose Therapy offers holistic, complimentary personalised treatments of Aroma Reflexology, Emotional Reflexology, Rhythmic Reflexology, Reiki, Crystal Healing, Chakra Balancing and combination treatments to help with pain, stress, long term illness and many other physical and psychological disruptions. These treatments help balance mind, body and spirit, helping You to become the best version of You

Appointments now avaiable on Tuesdays at KIND studios @ Keelhams in Skipton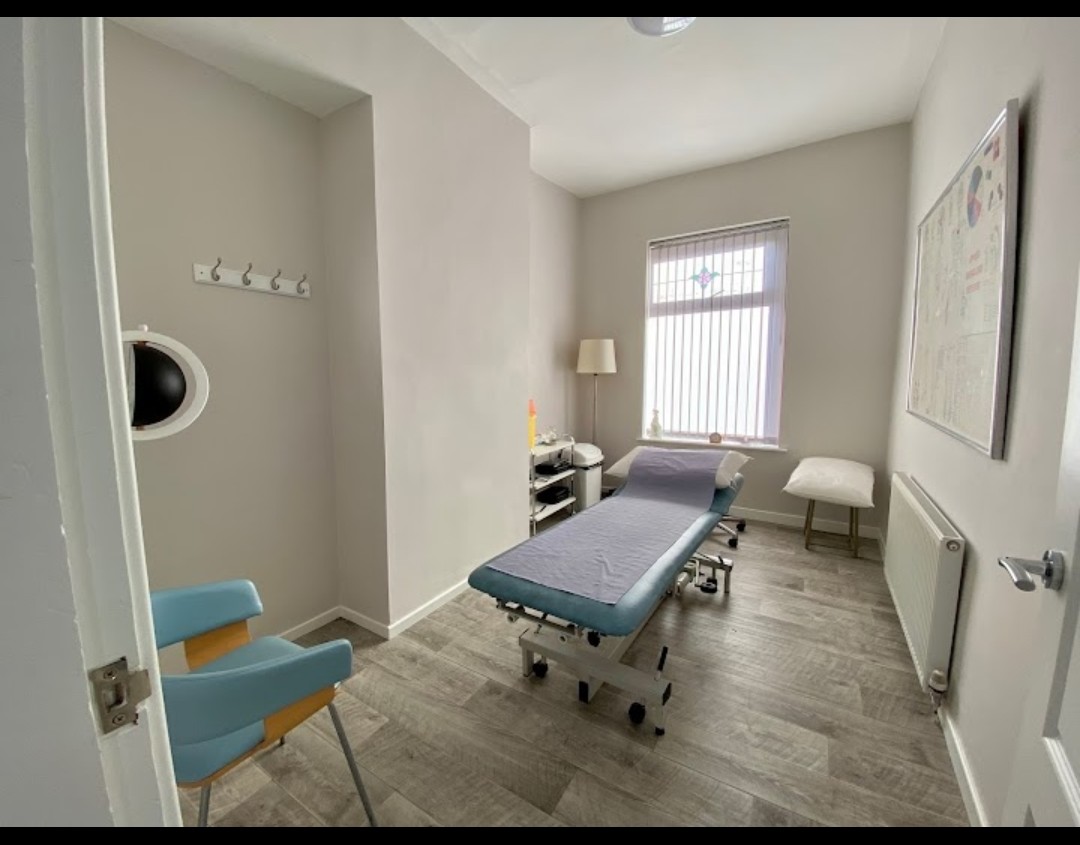 Appointments now avaiable on Wednsdays in Brinscall easily accesible from Preston, Chorley, Leyland, Blackburn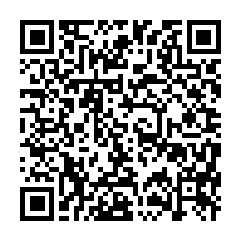 Scan QR to book
Other days avaiable in the comfort of your own home.

Primrose personalised holistic treatments help your body on its journey to heal itself. The unique combined treatments help with many ailments
If you are in pain
Have joint pain
Are stressed
Are tense
Anxious
Suffer with headaches
Have fertility problems
Live with fear
Have uncontrollable phobias
Fibromyalgia
Parkinson's disease
MS
COPD
Work stress
School troubles
Suffer with digestive issues
Struggling with bereavement
PTSD
General feeling of being under-the-weather
Cancer Treatments
In need of a general boost
Have you ticked many? All?
Please do contact me in whichever way you feel most comfortable, phone, email, text, messenger. We can have a chat about the treatments so you feel at ease about how Primrose therapies can help You to be a better version of You.
Stressed, fears, flashbacks? Need counselling but don't feel you can talk or truly understand your problems? Emotional Reflexology can really help. During this unique treatment you have no need to talk about your problems, using a combination of non talking Emotional Freedom Technique, meridian healing and reflexology your swirling emotions, or numbness can be soothed away and replaced them with positivity. It sounds too simple, but it really works. I know just how much it helped me personally. It is quick and long lasting. Emotional Reflexology available throughout Lancashire.


For people living with cancer and those who love them.
There are many benefits to receiving reflexology for the physical and emotional impact of cancer and other conditions.
I can provide a personalised holistic blend of therapies including Rhythmic Reflexology, AromaReflex Blends, Reiki and Crystal Healing. The treatments can help with symptoms such as nausea, pain, breathlessness, peripheral neuropathy, night terrors to name a few.
During the treatments, you do not have to discuss or understand your emotional distress or anxieties, merely think about them and using these unique powerful techniques the impact they have on your life will greatly reduce and smooth out your journey

I have a lovely treatment room in Brinscall and Skipton or home visits may be available Wheelton, Brinscall, Houghton, Leyland, Chorley, Clayton Le Woods, Whittle Le Woods, Brindle, Blackburn, Rishton, Great Harwood and surrounding areas.

Gift Vouchers available for a pampering relaxing combined treatment session.

GDPR I take basic contact details and information via my website to allow me to contact you to answer your query. To view the full privacy policy click here



THE TREATMENTS
REFLEXOLOGY
Reflexology is an alternative healing system that uses hand applied pressure to the feet, or hands. It is based on a system of zones and reflex areas that are a reflection of the body systems. By applying the correct type of pressure to these points body systems may be stimulated or relaxed as appropriate so that changes may occur in the body.

Emotional Reflexology incorporates the theories of other energy therapies such as EFT (emotional freedom technique) and utilizes deep vibration in combination with reflexology. It works at a deeper level and can be used to clear the emotional issue that can lead to physical ailments without having to discuss or disclose the emotional issues. Positivity replaces negativity.

Rhythmic Reflexology is a combined treatment of deep advanced clinical reflexology, including aromatherapy oils along with Emotional Reflexology to help release mental blockages and balance the mind, body and spirit to help ease the body and its functions into a smoother system.

Reflexology has been used for thousands of years and is an acceptable form of treatment for many ailments and can also be used alongside modern medicine. Reflexology can be traced back to 4000 B.C. in China, Egypt and North American Indian tribes. The oldest evidence of reflexology is in the tomb of the physician of Ankmahor in Saqqara, Egypt, carvings show foot massage treatments taking place, with the inscription "do not let it be painful".

REIKI
is a Japanese technique for stress reduction and relaxation that also promotes healing. It is administered by "laying on hands" and is based on the idea that an unseen "life force energy" flows through us and is what causes us to be alive. If one's "life force energy" is low, then we are more likely to get sick or feel stressed, and if it is high, we are more capable of being happy and healthy.

CRYSTAL HEALING uses the power of combinations of earths naturals gems. Crystals vibrate at different levels and these connect to the bodies energies. The chakras can be balanced, pain eased, energy blockages released.

AROMATHERAPY
Using essential oils to stimulate the emotional centre of the brain and help warm and stimulate the physical body. By using the oils through the reflex points the treatments are deepened.
MAGNETIC ROLLOUT MASSAGE this is a clothed massage using a special magnetic rollbar to relax and stimulate the back, shoulders and legs.
These are NOT an alternative to "orthodox" medicine, but "complementary" to it.
People of any age can derive positive benefits from it. There are few limitations. Some medical conditions may require the co-operation of the general practitioner.

At, or prior to, the first treatment an assessment questionnaire is completed, this is reviewed at each treatment. The information collected and stored is only for the use of Primrose Therapy treatments, conforming to GDPR.
Reiki and Crystal healing sessions are 30 minute sessions. You remain dressed. You are welcome to sit or lie down for treatment. I place my hands or crystals over your body and head in various areas sending and transferring energies. I can often feel a change in temperature in the areas requiring more attention. You may feel a tingling sensation in the more stressed and blocked regions and will feel deeply relaxed. Every treatment is different as every body has different energies and blockages. This can be offered as remote or Distance Reiki.

A typical Reflexology treatment is 60 minutes long. You remain dressed but feet and lower legs need to be accessible for treatment.
You lie back and relax on a special supporting chair, whilst I cleanse then massage and treat the feet and lower legs. You may feel some sensitive areas as pressure is applied appropriately and will feel relaxed.

Aromatherapy oils can be added to any of these treatments. A personally prescribed combination of oils help relax and stimulate the body and mind. These can be purchased to help between treatments or as gifts. See AromaReflex Page

After a glass of water you are ready to carry on your day but may feel a little too relaxed to rush too much. Try to plan your appointments with some relaxation time afterwards to allow the treatment to be deeply absorbed.

The treatments can have some instant results others can take a few hours to develop. The results can last for various periods of time. Most clients require several weekly sessions to clear the initial problems then have top up treatments every 4 weeks to keep the body running at maximum efficiency.
I have a treatment every two weeks to keep me running at top efficiency. I have arthritis but treatments keep me pain free and mobile. After a car crash I was having sleepless nights and flashbacks, I had one treatment to rid the flashbacks and they are gone.

Emotional treatments work with new or deep set and old fears, PTSD, etc. You do not need to tell me what the problem is, often we can't describe or have blocked periods of our lives and cannot describe how we feel, we know that we no longer want to feel like that, these treatments can really help move you forward in life, to live again.


Are you a qualified therapist?
I am qualified in Reflexology, Foot Tapping Reflexology, a Reiki Master, crystal healing, aromatherapy massage, magnetic massage. I am a member of the Professional Reflexology Organization, The Guild of Holistic Therapist, The Reiki Association.
If you are claiming through medical or health insurance, I can provide the appropriate receipts.#I have a DBS
I teach Reflexology,CPD courses

Do I need to undress?
No. Reiki and Crystal healing is done fully clothed and I do not touch you, I place my hands close to you. Reflexology, I just need to access to feet and lower legs. Magnetic massage can be done over light clothes.
You sit or lie on a coach or I bring a special chair that reclines so I can access your feet from my stool.

Will reflexology tickle?
Reflexology uses very firm actions that do not usually tickle. If necessary, reflexology can be carried out on the hands

Do I choose which treatment I want?
You may choose any treatments however I like to offer a consultation and adapt combinations of treatments that are right for your mind and body.

I've got awful feet and I'm too embarrassed to show them.
Do not worry, I've seen so many feet, I'm more interested in how they feel not how they look, though areas of hard skin are often related to health issues. I was once a ballet dancer and we have truly ugly feet, so nothing is too much. If you have athlete's foot please do not have a treatment until infection is cleared.

How can rubbing my feet make my fears go away? Rhythmic Reflexology combines a number of therapies that combine to tap away negativity and replace it with positivity. You don't have to tell me your problems or any details, or even really understand them emotions attached to feeling stressed or bad, just think about them, I tap them away and replace them with positives. It sounds so simple and it is. It works and is incredibly powerful and liberating. I personally have received tapping treatments for a range of issues from lack of self-esteem to fear and trust issues, it is amazing and empowering to get your life back and beyond your hopes and dreams.

REVIEWS & TESTIMONIALS
Jayne's treatment was very powerful. As my daughter has quite a few health problems, Jayne adapted the treatment and did Meridian Cleansing and Reiki followed by Reflexology. My daughter looked and felt so much better afterwards. It was so good to see her looking relaxed with sparkly eyes. Looking forward to further treatments. Thank you Jayne .. a light at the end of the tunnel :) S

The reflexology treatment was so different to a previous therapist. I could feel a difference straight away and her monthly treatments keep my back pain at bay. It makes such a difference to my life. Thank you J

I have just had the best two nights sleep I have had in a long time. My reflexology session with Jayne on Friday evening was not what I expected but calmed and relaxed me so much. My aches and pains have gone and feel so ready to face what I know is going to be a hectic couple of months. Thank you Jayne. Would recommend to anyone ?

Jayne helped my girlfriend who was 7 months pregnant. She let her get comfortable on the sofa then treated her feet. I'm sure Jayne wasn't too comfy but my girlfriend really appreciated this. After the treatments my girlfriend stayed on the sofa and slept. It really helped her in the later stages and now we have an amazing little boy.

I was unable to conceive naturally and IVF had failed. Weekly treatments with Jayne changed my system, I could feel it all working different, and within 4 months I was pregnant. We now have a beautiful daughter, thank you Jayne for our gift.

Treatments from £40
Reflexology treatments Chorley, Leyland, Clitheroe and surrounding areas.
Reflexology Blackburn, Reflexology Preston, Reflexology Chorley, Reflexology Ribble Valley, Reflexology Skipton, Chorley, reflexology and Reiki available